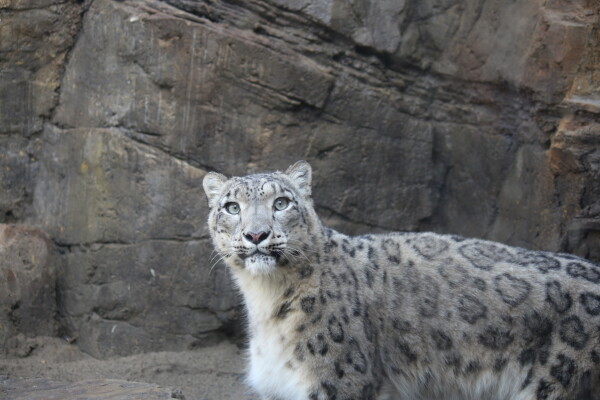 Wellington Zoo is proud to be the host of IZE 2023! Our conference theme is Me tiaki, kia ora!
Please keep an eye on this page for further information about the conference.
IZE 2023: Me tiaki, Kia ora! Caring for Animals, Caring for our Planet, Caring for People
16-20 October 2023
We must look after our environment so all life will flourish. It is up to us to make a difference for animals and the wild places they call home.
The full IZE Conference programme is now live. You can find it here.
N.B. This is a draft programme and some changes may occur.
Key note Speakers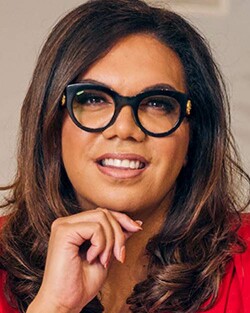 Mary Haddock-Staniland
Advocating for a world that is more equitable, diverse, and inclusive, and championing positive change for all.
A highly sought-after keynote speaker, panelist and thought leader, Mary Haddock-Staniland has garnered an impressive reputation for advocating for a more equitable world. She is a Global Diversity & Inclusion Executive and Keynote Speaker. Mary also happens to be trans, which has seen her develop a significant profile and become a powerful voice, lending insights and commentary about the importance of activism and awareness.
Growing up Mary learnt to work harder than others in order to assert her right to be here. As a young Trans woman, she was starting life's race at the back of the pack. Her work for diversity, equity, inclusion and belonging is centrally rooted in her identity and she is determined to change the race altogether. She advocates for difference to be acknowledged and embraced. If this is accepted, then perhaps life can no longer be a race, but a win for all.
Mary is passionate, commercially astute and experienced in identifying and delivering effective HR, People Experience & DEIB initiatives that match business objectives. She is an innovative visionary, and a highly collaborative leader who has the experience and skills to develop and execute strategic plans and implement highly targeted programming. Mary also holds a range of advisory and governance roles, and in 2017 was appointed an ambassador for charitable trust, Lifeline New Zealand.
Mary Haddock-Staniland appears by arrangement with Johnson & Laird Management.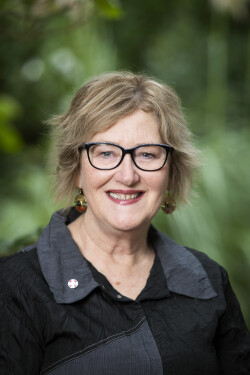 Karen Fifield MNZM, Chief Executive Wellington Zoo Trust
Originally a Geography Teacher, Karen started her Zoo career as a Zoo Educator at Taronga Zoo, Sydney after working her way up at Taronga, Karen took on the newly established role as Director Discovery and Learning at Zoos Victoria. Karen has been the Chief Executive of Wellington Zoo since 2006 and is a Member of the New Zealand Order of Merit MNZM for services to Business and Animal Welfare. She was President of the Zoo and Aquarium Association Australasia (ZAA). Karen is currently the Vice President of the World Association of Zoos and Aquariums (WAZA) and is standing for election as WAZA President in October 2023. Karen is also a member of the WAZA Conservation and Environmental Sustainability Committee and previously chaired the WAZA Ethics and Animal Welfare Committee.
Karen is passionate about connecting people with animals, and ensuring that Zoos and Aquariums are places of life-long learning for all and that conservation education is a core tenet of what we do. She is a champion of learning at Wellington Zoo, and truly understands how crucial it is as we welcome the next generation of conservationists to our organisations.
Karen won the 2009 HER Business Wellington award for outstanding business leadership and sustainability and the 2010 HER Business NZ National award for outstanding business leadership. Karen was 2010 Wellingtonian of the Year in the Environment category. Karen was a finalist in both the 2014 and 2015 Westpac/Fairfax Media NZ Women of Influence Awards in the Social Enterprise category and the Board and Management category respectively.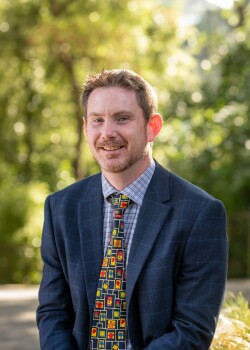 Doug Walker, Head of Science, St Patrick's College, Wellington
Doug Walker is the Head of Science at St Patrick's College, Wellington. Doug's journey into the world of science and wildlife conservation began with a passion for Biology. Entering the world of teaching as a temporary measure, Doug found himself in the science classroom, and it was here that he realized his calling. Captivated by the opportunity to inspire young minds and share his love for science, he decided to embark on a journey of academic pursuit. Earning his teaching qualification and Masters of Education from Cambridge University, laid the foundation for his future as an educator.

After two fulfilling years of teaching in England, Doug seized the chance to follow his heart and moved to the mesmerizing landscapes of New Zealand. His unwavering commitment to science education led him to become the Head of Science at St Patrick's College, Kilbirnie, where he has passionately dedicated the last 11 years of his life. Doug's impact extended beyond the classroom, as he assumed significant roles, including six years on the Senior Leadership team, a visiting lecturer for Victoria University, and presidency in both the New Zealand Association of Science Educators (NZASE) and Capital City Science Educators.

His relentless pursuit of excellence in education also saw him contributing to the Post Primary Teachers' Association task force for Initial Teacher Education. In recognition of his outstanding contributions to science education, Doug was awarded the prestigious Prime Minister's Science Teacher Prize in 2022.
George Hobson, Conservation and Communication Advocacy Officer, Forest & Bird
Among the next generation of birding enthusiasts, George is a passionate conservationist and environmental policy advisor, and believes strongly in the value of youth engagement within the environmental protection space. He currently works as a Conservation Advocacy & Communications Officer at Forest & Bird, and has spent most of his teenage years either out in nature, or working hard to protect it. George has been involved in a range of conservation efforts, ranging from practical mahi in the field with the Department of Conservation, to advising Councils on environmental issues.
IZE Conference 2023 registration open now.
Please click the link to register.
Register Now on WhovaPlease note, registration prices are in US Dollars. Price includes entry to gala dinner, ice breakers and lunches.
We will not be able to issue refunds for conference registration after 1 August 2023. Refund requests received before this date will be processed minus non-refundable system administration fees.
NB: All catering is vegetarian.